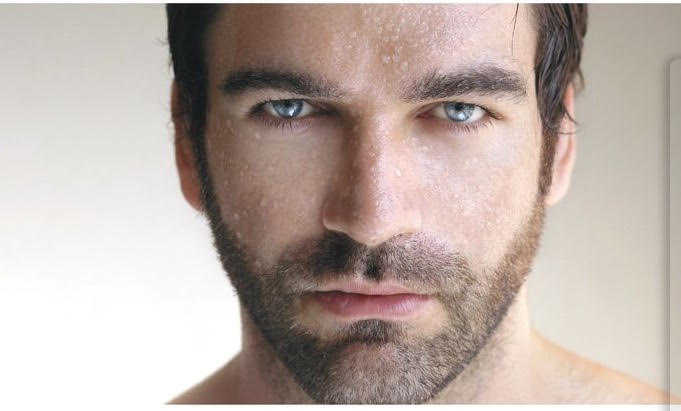 MAN UP!..HOW MEN ARE " STEPPING IT UP" IN SKINCARE AND THEIR OVERALL APPEARANCE!
It's true that men are spending more time and money than ever before on improving their appearance as they seek success in both their professional and personal lives. According to The American Academy of Facial Plastic and Reconstructive Surgery, 61 percent of male respondents were likely to consider a cosmetic procedure, with 44 percent of them said it was to make them feel better about themselves in general.
An increasing number of men are enjoying the benefits of facials and body treatments in spas and salons. According to the International Spa Association, men now comprise 50 percent of the spa clientele. When looking for a spa, men should be seeking services that include treatments that will provide visible benefits immediately, as well as, lessen the appearance of ongoing skin conditions, such as excess oil and skin irritation from shaving. A male-oriented menu of services includes full facial treatments, glycolic peels, medical microdermabrasion, Intense Pulsed Light (IPL)…a full array of services, including spot treatments, express masks, and eye treatments. Key ingredients that can address anti-aging factors include seaweed, glycolic acid, charcoal, clays, all of which have neutral fragrances and create instant, visible results. When purchasing Skincare products for a home Regime, consider ingredients such as peptides, which lessen the appearance of fine lines and wrinkles and improve the appearance of skin tone. Also look for other key ingredients, such as, Hyaluronic Acid, which improves hydration and elasticity, AHA's to promote exfoliation and create a smoother texture, and mineral-rich Clays, include kaolin, that uniquely draws impurities from the skin, helping to deep clean and refine the complexion.
Like women, men are very interested in having great skin. Everyone looks in the mirror and everyone sees things they want to change. Men aren't any different. The key is finding the right spa treatments and product ingredients to address the issues unique to your skin type and conditions.
For your complimentary consultation, please contact your Skincare professional:
Kim Fritz, Licensed Esthetician, and Certified Laser Technician
(540) 424-0303
[email protected]
www.lastingimpressionsllc.com
* (article references: ASCP magazine)